The Journey to Cloud Nine:
It had been a tremendously introspective weekend. I had just finished reading Mitch Albom's The Next Person You Meet in Heaven, and I found out an acquaintance had just passed away. I trekked to Alphabet City from Midtown to spend the day at a friend's apartment, and after watching football, slow-roasting a pork shoulder, and talking nonsensical guy stuff on a Sunday evening, we began to speak about life. We began to speak about death. We began to speak about love.
I got in an Uber to head uptown, and I solemnly stared out the window at the East River. Normally, I'm a positive, upbeat, and curious person, but after the night's conversation, I was eager to just sit in the backseat, reflect, and let the thoughts of the day simmer in my mind. However, my driver and I passed a dock with multiple boats, and the name of one boat jumped out at me. The boat was called Cloud Nine.
Breaking the silence in the Uber, I asked the driver,
"When have you felt like you were on Cloud Nine?"
He responded by talking about a childhood memory, his friends, his wife, his children, his grandchildren, his parents, his job, giving back to organizations in his home country who needed money more than he did.
He mentioned how some of these experiences may not have given him a Cloud Nine feeling had he made a different decision in the moment. It was clear to me after this discussion and after presenting this question to everyone I encountered for the next few days, that there were transformative life experiences, nine to be exact, we could all encounter to develop this Cloud Nine euphoria.
The study and presentation of Cloud Nine feelings and a Cloud Nine life is an effort to show you that no matter the circumstances, there are opportunities for positivity, for happiness, for redemption. By making the decisions and choosing the life you want to live, rather than think you have to live, you will always live life on Cloud Nine.
The Founder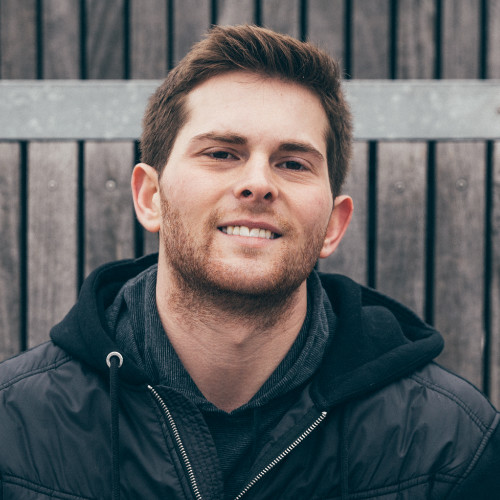 This is the exact question I asked my friends the one time I ever tried a pot brownie in Amsterdam, but that is a whole different story. Who I am looks more like this.
"Jordan, your smile lights up a room." "Jordan, you just brighten my day." "Jordan, all my troubles go away when I talk to you."
These are just a few things said about me by none other than, my grandma! But, in all seriousness, I am a 24-year old common man.
More specifically, I am a Northwestern and Kellogg School of Management graduate, a writer, a leadership coach, a speaker, and a self-proclaimed multipotentialite, having experienced positions in large banks like Merrill Lynch to small startup companies like Chowbus, focused on bringing cheaper Asian delivery food to urban populations. I am a corporate refugee turned trailblazer for positive change, optimism, and the belief that our daily actions can help us all overcome stress and anxiety.
I am also a best-selling author of a book called Getting COMFY: Your Morning Guide to Daily Happiness, I am a TEDx Speaker, and I have founded multiple companies and organizations!
In my free time you can find me listening to podcasts, at the gym, playing sports, reading Mitch Albom books, writing Mitch Albom type books, and living my own version of a Cloud Nine life!
Want to work with me to uncover your Cloud Nine Life? Just want to chat? Send me an email at jordan@journeytocloudnine.com